What if I currently have a UTI?
What if I currently have a UTI?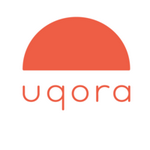 Updated by Zoe
Currently have a UTI? Check out our UTI Emergency Kit to help find relief. You can test if you have a UTI with Clarify, quickly relieve pain and burning with Soothe, and control the infection with Combat until you can see a medical professional. Note that none of Uqora's products are intended for treatment, and you should always connect with your medical provider when you have a UTI.
We are here for you, no matter where you are on your urinary tract health journey, but are huge advocates of proactive health. Check out our proactive 
urinary tract supplements here.