Which products are best for me?
Which products are best for me?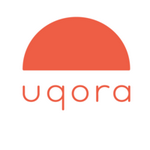 Updated by Zoe
That depends on you! If you currently have a UTI, you should consider Soothe, Combat and/or Clarify: 
Clarify: UTI test strips to help determine if you have a UTI
Soothe: Pain relief tablets that provide fast relief of UTI symptoms like pain, discomfort, urgency, and burning
Combat: UTI infection control tablets that provide antibacterial infection* 
You can purchase Clarify, Soothe and Combat on their own or bundled together as the 'UTI Kit.' 
Our most popular products are our proactive care supplements—Target, Control and Promote. If you're ready to get proactive about urinary tract health, check out our Complete System here, or take our quiz to find out which of our proactive care products are best for you. 
*Note, Combat helps inhibit the progression of infection until you see a healthcare professional. Not intended to replace medical care.